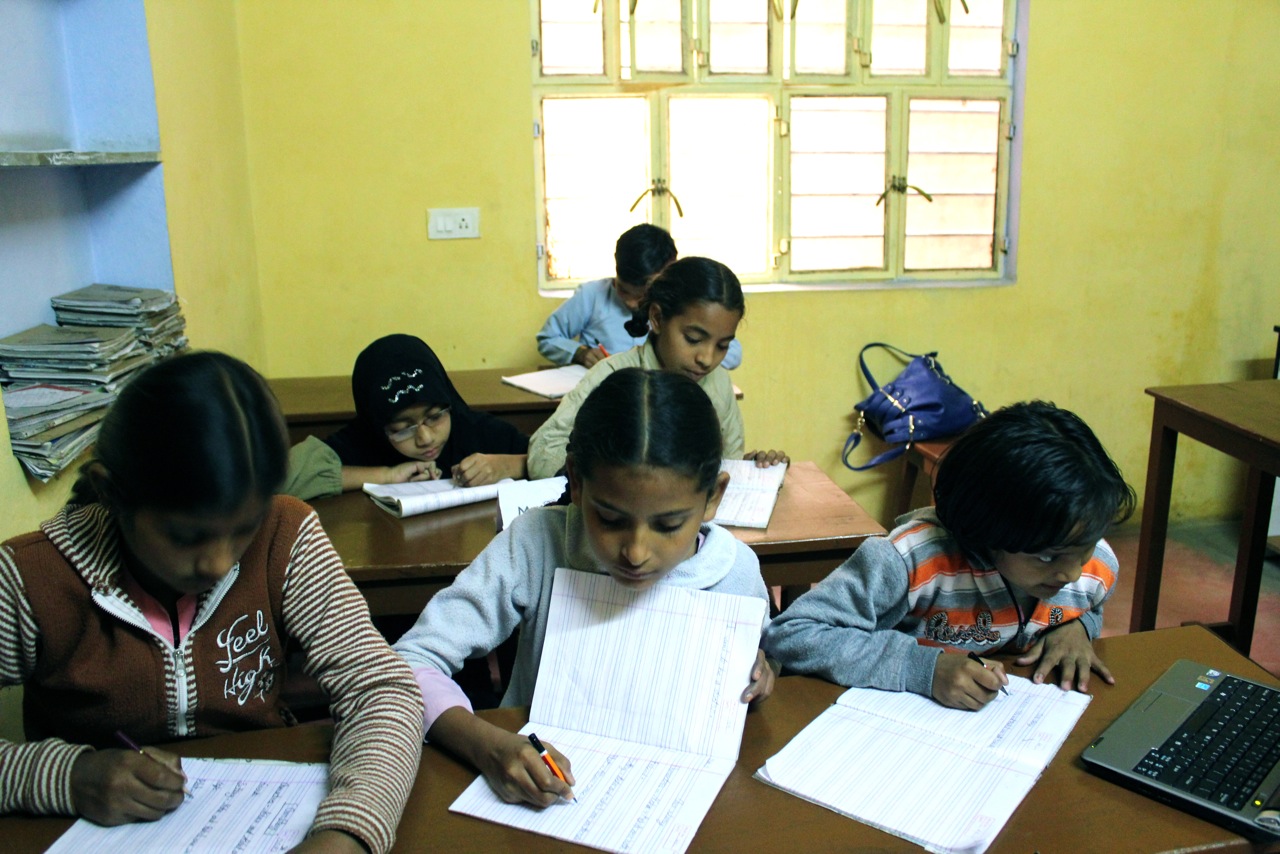 The Tushita Foundation serves the people of Amer who have asked for support with their children's studies. We offer after-school classes in English, because English is a very powerful tool of advancement. We promote reading through a large availability of books in our library. We instil good eating habits distributing fresh fruits every day. And all the 300 children enrolled wear the same uniform that we provide in order to erase every social difference. For them the Tushita Foundation is a safe space where they can learn at their own rhythm and where they can express themselves openly in a respectful environment. And because only a healthy child is free to learn and play, we organise health prevention camps every year to check our students' and their family members' health conditions. We also propose health awareness workshops for the women in the community.

We empower eight local young women with the position of teachers, and our "earn to learn" project continues to have a powerful impact in their lives and on the entire community that sees them as "role models".

The Tushita Foundation also invites students from top global universities to volunteer with us, ideally for one entire academic year. They teach in English a subject they are passionate about through interdisciplinary activities and other creative endeavours aimed at empowering the children. Volunteers are offered free accommodation in Jaipur city, private transportation to and from Amer and home cooked meals. The volunteers bear only the cost of the Indian visa and their airfare.

Last, but not least, being travel agents and cultural facilitators, we love to take the children on memorable excursions. The pupils of the Tushita Foundation have already visited the Taj Mahal, the Amber Fort, the City Palace and the Observatory in Jaipur, the painted havelis in Shekhawat, the planetarium, the Abhaneri bauli and more.

They have even been invited by the House of Samode to visit their Palace and have lunch in style in their splendid gardens.