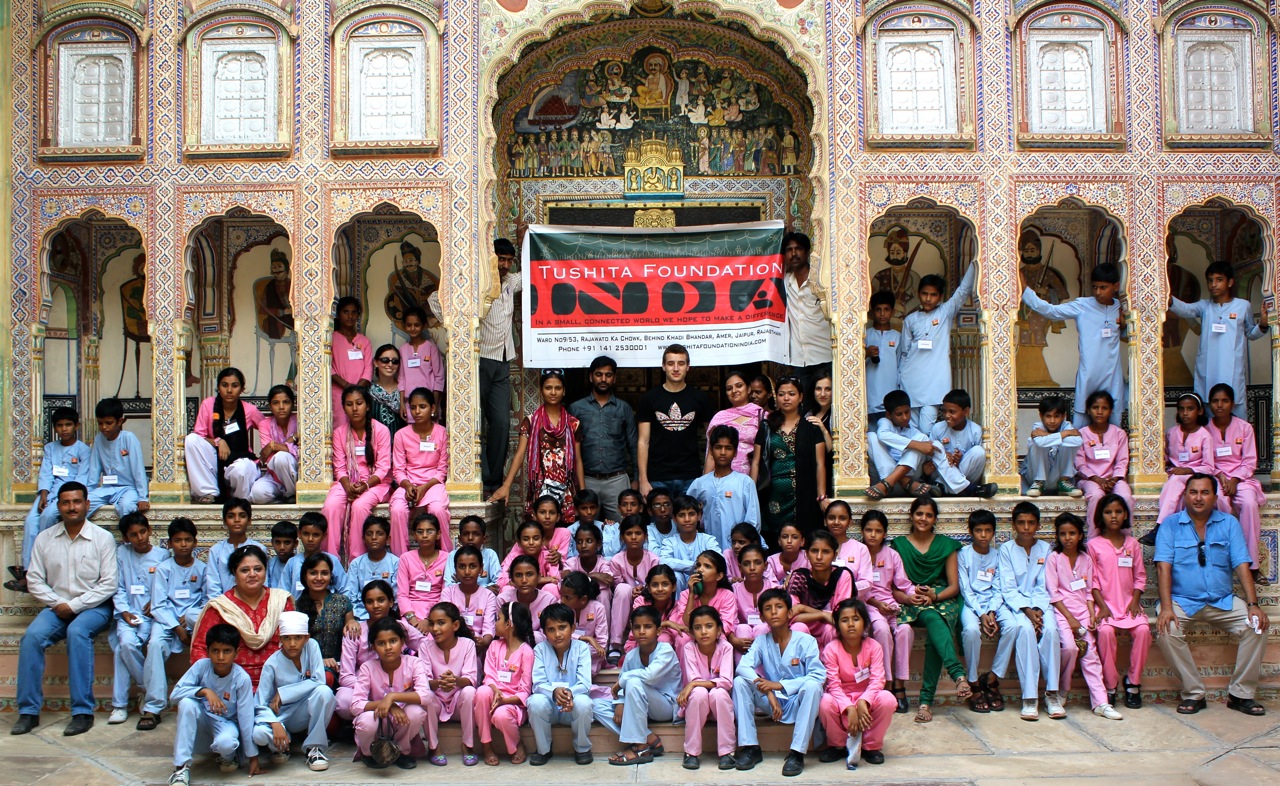 Founded in 2009 by Tushita Travels, for more than 40 years now one of the key actors of tourism in India, the Tushita Foundation is a trust intended to promote a betterment in the living conditions of the less fortunate in the country. It is our belief that given proper education and opportunities, everyone can have a chance at succeeding in a developing country such as India.

In 2010, the Tushita Foundation opened a home of learning and empowerment in Amer, a town that was chosen for being a major tourist centre to which Tushita wanted to bring recognition. Being located in the middle of the town, the Tushita Foundation was strategically positioned to welcome children from all communities without any distinction.

At the project inception, Tushita Travels was solely responsible for the Foundation, but a chance visit in 2013 opened the doors to a fruitful collaboration with the Caforio family. Isabelle Lambotte Caforio, sharing our vision and values, has since been contributing her time, enthusiasm, ideas and resources with very tangible results, especially by enlarging the scope of action to health care prevention.

The objective of the Tushita Foundation is to spread self-respect and confidence in the context of universal human values, irrespective of caste or creed. Because there cannot be harmonious growth if too many people are left behind, in a small, connected world, we hope to make a difference.