From the Tushita Family to the Tushita Foundation
by Rosenda Arcioni Meer, Tushita Foundation Co-Founder and Coordinator
Once upon a time, just like in a fairy tale, there was a skinny boy with a massive mane of black hair who lived in Rajbagh, the garden of kings, in the ancient city of Srinagar in Kashmir. His grandfather, the patriarch, had moved the family there, so that Jan, the skinny boy, his only grandson, could go to Convent, the best school in town where Irish nuns taught the children in English.
Very soon the boy developed a great curiosity for faraway places, reading National Geographic from cover to cover and learning almost all capitals of the world.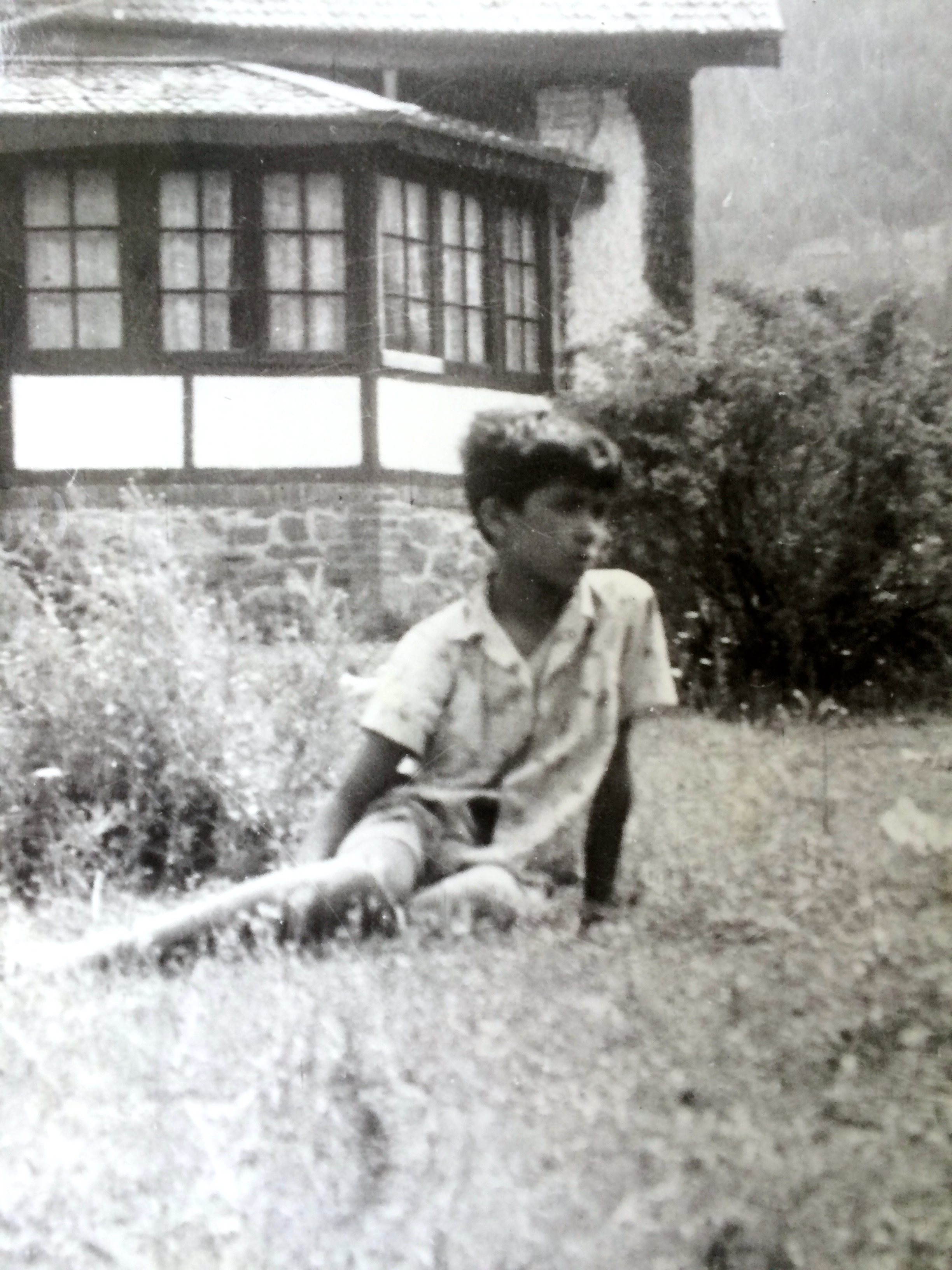 When he was six years old, his first friend from abroad was Alvaro, the son of a Chilean army officer who was stationed in Kashmir with the United Nations.
Alvaro was the first of a long list of foreign travelers who came to the picturesque valley in the seventies, pulled by the adventurous spirit of those years, and who became Jan's friends.
Jan's other great passions were walking and camping in the mountains all around, activities that started with his moving on to Burn Hall, the secondary school run by Jesuits who also imparted the best English education, reserved strictly for boys.
No wonder that when a French man named Christian came to Kashmir looking for help to discover pathways in the newly opened region of Ladakh, Jan was ready to go.
They spent much time in those impervious mountains, making maps and weaving ties with the local population, aiming to create an organization that could care for French trekkers, mainly mountain guides from Chamonix, who wanted to experience the Himalayas.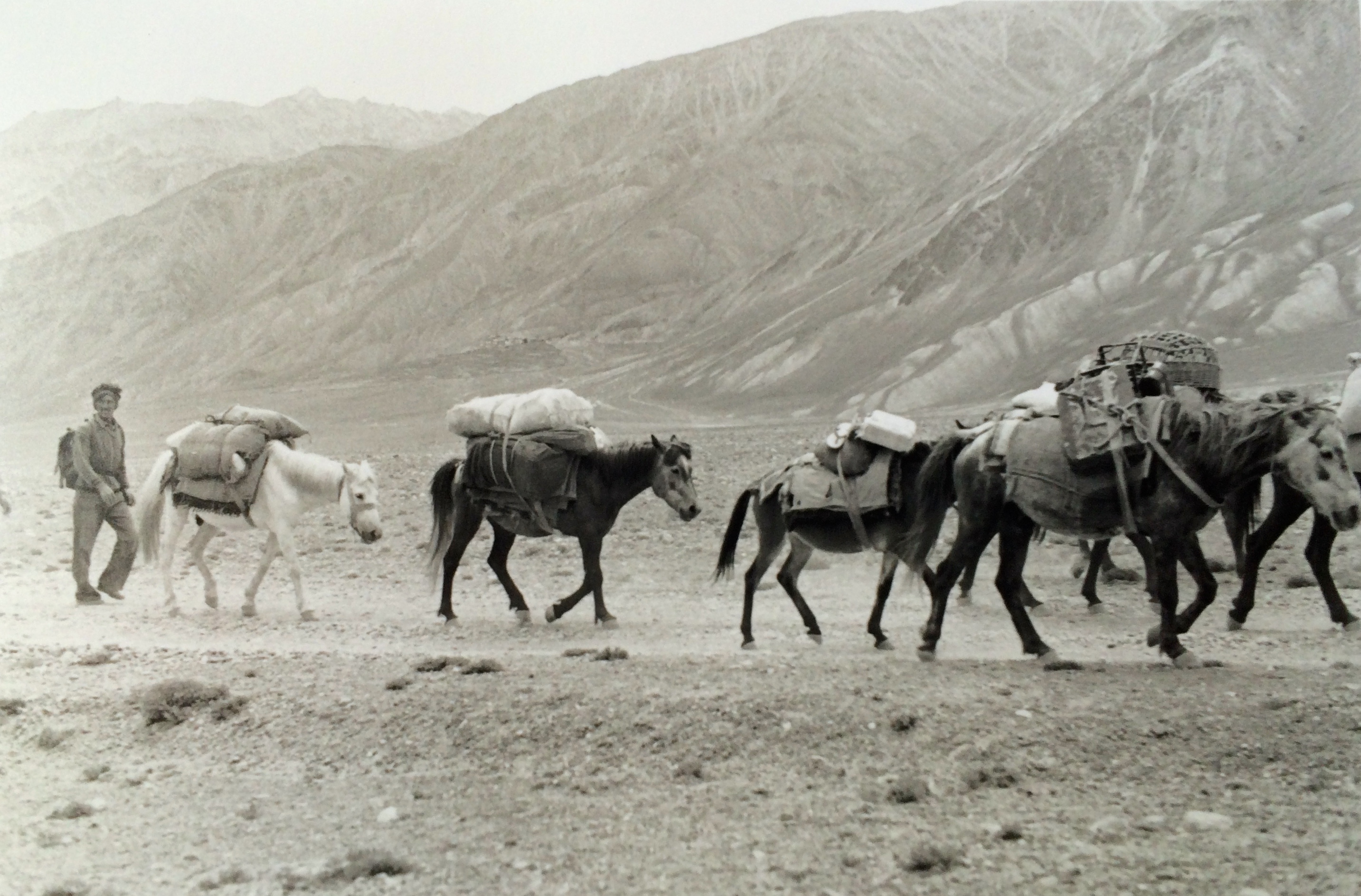 Back then, Jan spent long winters in Ladakh staying in ancient Buddhist monasteries, sitting with the monks during pujas, when they chanted with guttural sounds their religious scriptures confided in manuscript tablets and drinking ghur-ghur chai, butter tea, with the rimpoché, the head monk, often a store-house of knowledge and compassion.
One of them, one day, bestowed a blessing on his endeavor in the form of a name Tushita, the land of the accomplished, a heaven where dwell for a time allBodhisattvas, those who practice the ways of a Buddha and who are destined to reach full enlightenment in their next life. What a program!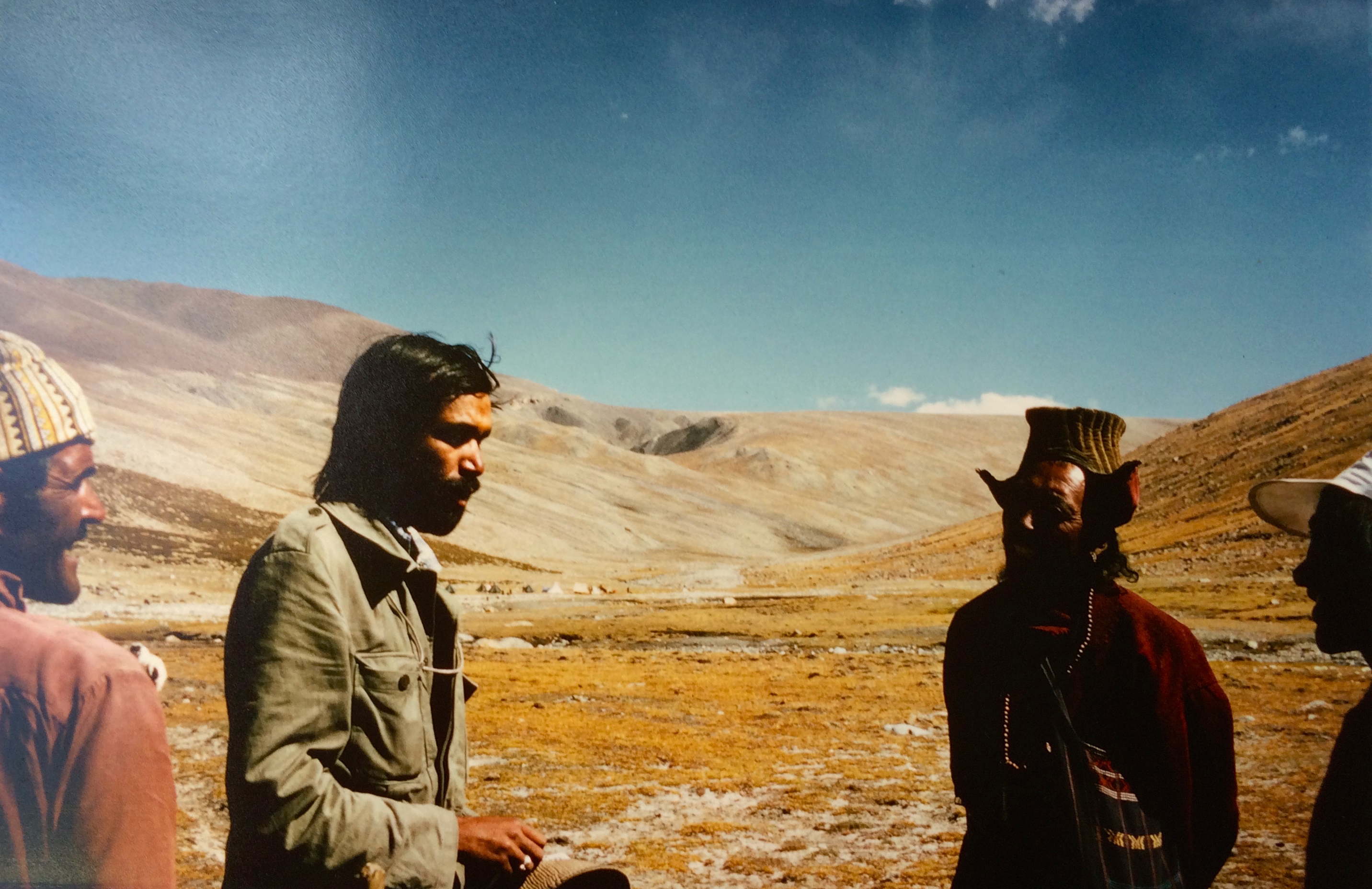 It was 1977, and from there on travelers started coming to Srinagar moving on to trek in Ladakh accompanied by excellent Buddhist guides, often Tibetans, who keep in their hearts, still today, Tushita and Jan.
Jan was different, he was curious, he was open, he was fair and generous and even Ladakhis who are normally utterly scared of Kashmiris, opened their homes to him.
In those times, when Tushita was all in a sling bag from the British army that Jan carried everywhere, its values and philosophy were already clear, visible and strong. Whoever dealt with Tushita was part of a family, a consortium in which everyone was equally important and respected and where everyone's needs were taken into consideration. This was especially true of everyone's need to learn and grow. Jan often used to say: " Tushita is a school".
There was no separation between work and life then, and there still isn't even now. No one in Tushita waits for work to be over to enjoy life; handling others' dreams of an unforgettable time in India keeps every one intimately involved.
In 1984, Ajay joined Jan, and together they opened the Tushita office in Delhi.
With relentless work, an indomitable passion for travel, innate entrepreneurial skills and an indisputable dose of luck, Tushita has developed into a noticeable destination management company, specializing in cultural travel through India. The family has grown to count 55 members both in India and in Paris, among whom many have been a part for more than a decade.
Jan and I were married in 1988, and I set foot in India for the first time. My background as a designer naturally pulled me towards Indian textiles and I was fortunate enough to create a fruitful relationship with a group of master craftsmen in Kashmir. They made the designs I submitted them, shawls and clothes in the precious cashmere they were the only ones in the world to entirely work by hand. I exhibited their work in my gallery in Paris, called Le Cachemirien. We were both traveling back and forth between India and France, our two boys often following us. By the time they were teenagers, the four of us would often discuss the possibility of giving back to India in a more consequent way than just helping individuals in need of support.
In 2004 we opened the Tushita Cultural Centre in Srinagar, a library for all filled with precious books nowhere else to be found in Kashmir. We struggled to keep it open in our absence, and we learned a very important lesson: nothing can be done without a local partner who believes in the project and invests his or her time and energy on a daily basis.
The idea to engage in a different manner came in 2008. Tired of witnessing tourists' inappropriate behavior inspired by a desire to help, (i.e. giving pens and candies to children on the street), we engaged in research to see which NGO we could direct those travelers to who wanted to contribute somehow in bettering the life conditions of the less fortunate.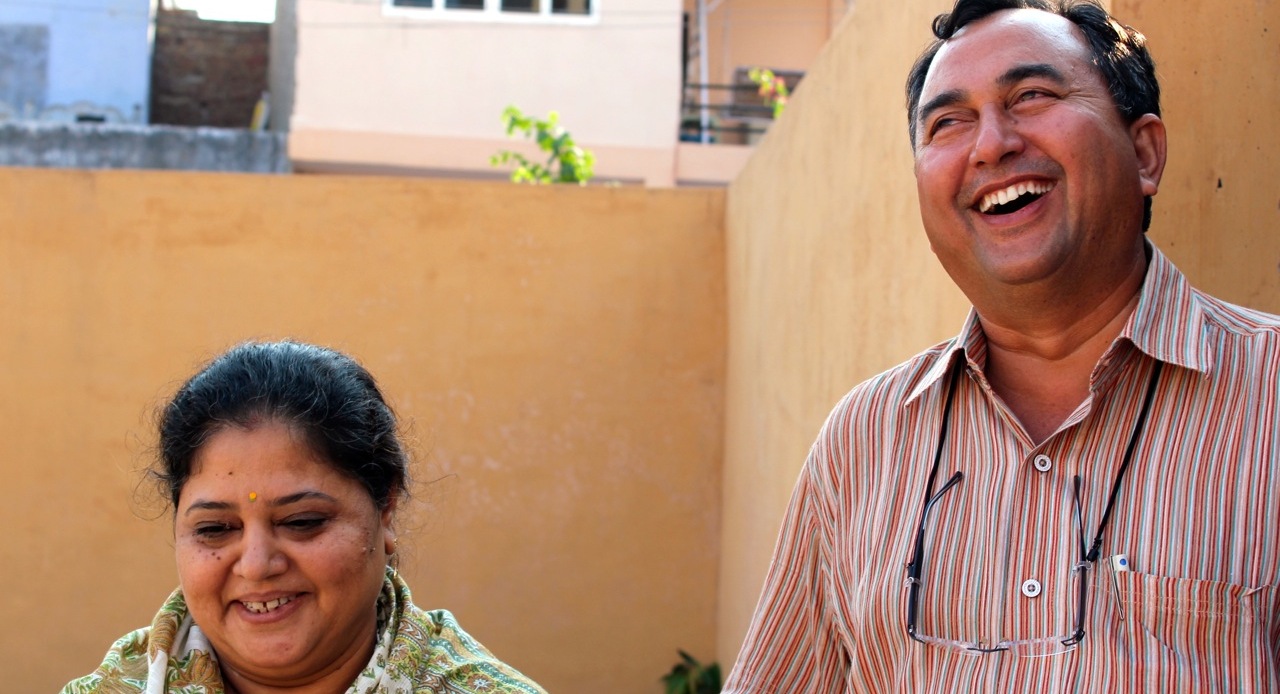 Gajendra Singh, one of Tushita's pillars since 1990 and his courageous wife Veena Rathore went on a wild goose chase to find an organization that would embody our way of looking at things. When they finally stopped searching, they had gathered an unmovable determination to create our own reality; not a school, not an orphanage, but a home of learning and empowerment, a place that belonged to the children and their families, where they would learn with fun and grow in self-assurance; a place where religious, social and racial divides would be washed away by the contagious joy of learning and the infectious power of hope.
They identified the village of Amer as a place deserving more benefits from being in the shade of the most visited Amber Fort. Soon enough they found a house right in the middle of the village where an invisible divide separates the Hindus from the Muslims. Long months of restoration have allowed us to recover the old building by applying traditional methods of construction. Alongside our message of empowering and learning, preservation of India's architectural heritage is also one of our prime concerns. Gajendra Singh, or Gajju Bana, as we lovingly call him, made sure that everyone in the village understood the reasons of our presence, and with his undeniable diplomatic skills dissolved all their worries about the Tushita Foundation being possibly a religious institution.
Once the house was ready, all the children of the neighborhood came enthusiastically along with their mothers who had found in Veenaji a solid reference point to help them with their children's education, free of cost.
We made sure that all of them were attending school, all the while finding coaching and support in the afternoon classes that we offered. Our classes were, and continue to be, conducted by local teachers, young women from Amer who were given a salary and a position in society.
Our bet was that, given a proper education and equal opportunities, everyone could have a chance to succeed in a developing country like India. Our motivation stemmed from an unmovable belief in the universality of human values irrespectively of caste, creed and color; we were determined to spread self-respect and confidence among the children of Amer and their families. We felt that India's growth would be far from harmonious if too many people were left behind; we realized that in the small, connected world we were living in, we could humbly make a difference.
English was the sesame to open doors for these children who were not affluent enough to go to private schools, and we decided to bring the English language to them. Inviting undergraduate students from the best universities in the world to teach and share their passions with our children has helped our mission in ways we could have never imagined.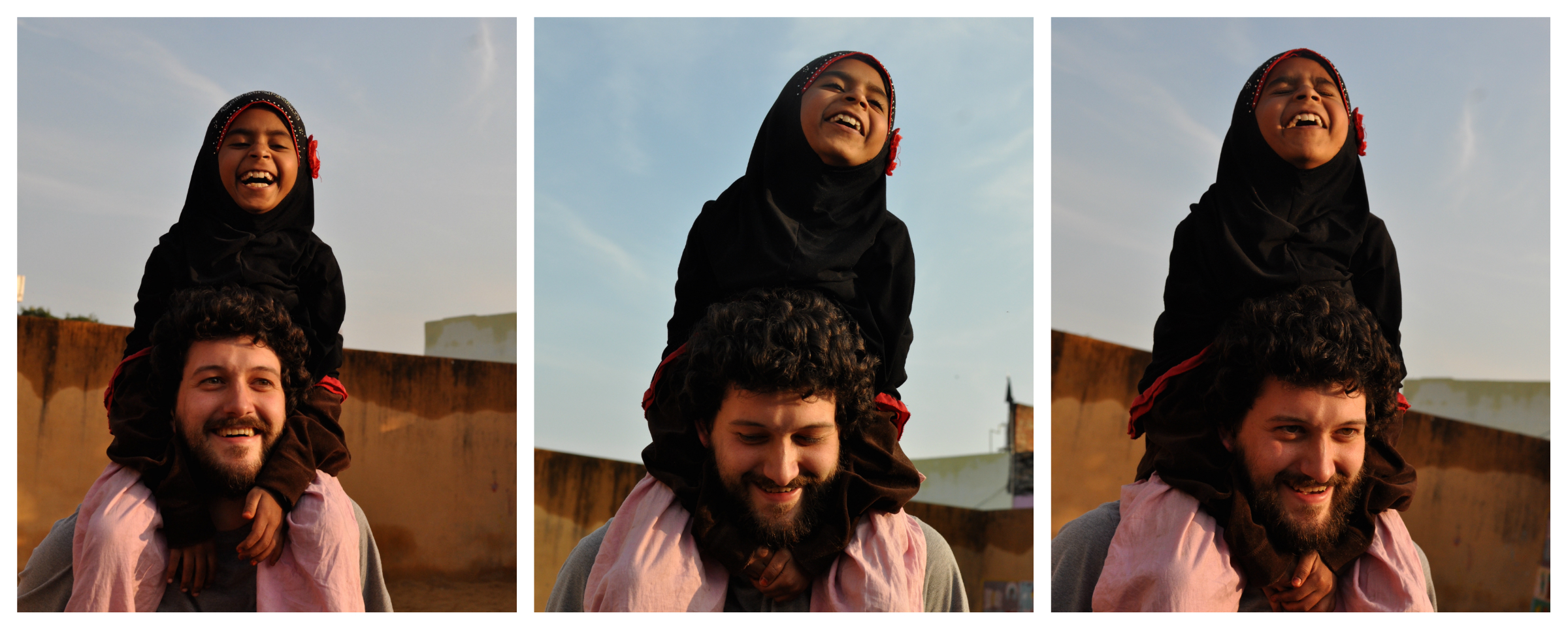 Looking back, after six years, the names and faces of our volunteers linger on in our minds and a proud smile appears on our faces when we think of them and their achievements. Giunia, our first, who brought the children "The little Prince" by Antoine de Saint Exupery, is now a lawyer of the bar association of Paris. Anthony, our geography and Football teacher, is now also a barrister among France's best. Cléo, who has discovered with us her vocation, works at the moment with "Child to Child" in London. Phelbé, our music teacher, who has been summoned by India again, works in a French Bank in Bangalore. Anthony, Phelbé and Cléo were the team who put together the fabulous play, "The Four Children and the Magic Peacock", an unforgettable moment in the history of the Tushita Foundation when the children performed in public for the first time.
Amy and Geeti, were our first American team who gently pounded English grammar and fairy tales into our children's eager minds; the first is now achieving her Masters degree in Development in LSE, and the second is just applying to Medical School at Harvard; we are quite confident that she will be in.
Aurélien, who taught geography and rugby with us, now teaches at La Sorbonne. Melly, who loved Greek Mythology, now pursues her Masters in UCL. Jessica, who had a gift for motivating the little ones and taught Sonam, our teacher, so many funny songs, is still working hard at Chicago University. Silvia, an architect from Brazil, who taught our children about ecology and recycling, has gone back to home to work. Ivana, who shared her passion for theatre and wrote the screenplay of the hilarious parody "A day at the Tushita Foundation", is back at the Institute of Political Science in Paris, learning about communication. Federico, a graduate from SOAS, who taught Indian History to our children, has convinced us that Tushita Foundation should grow, and is now actively involved in the process.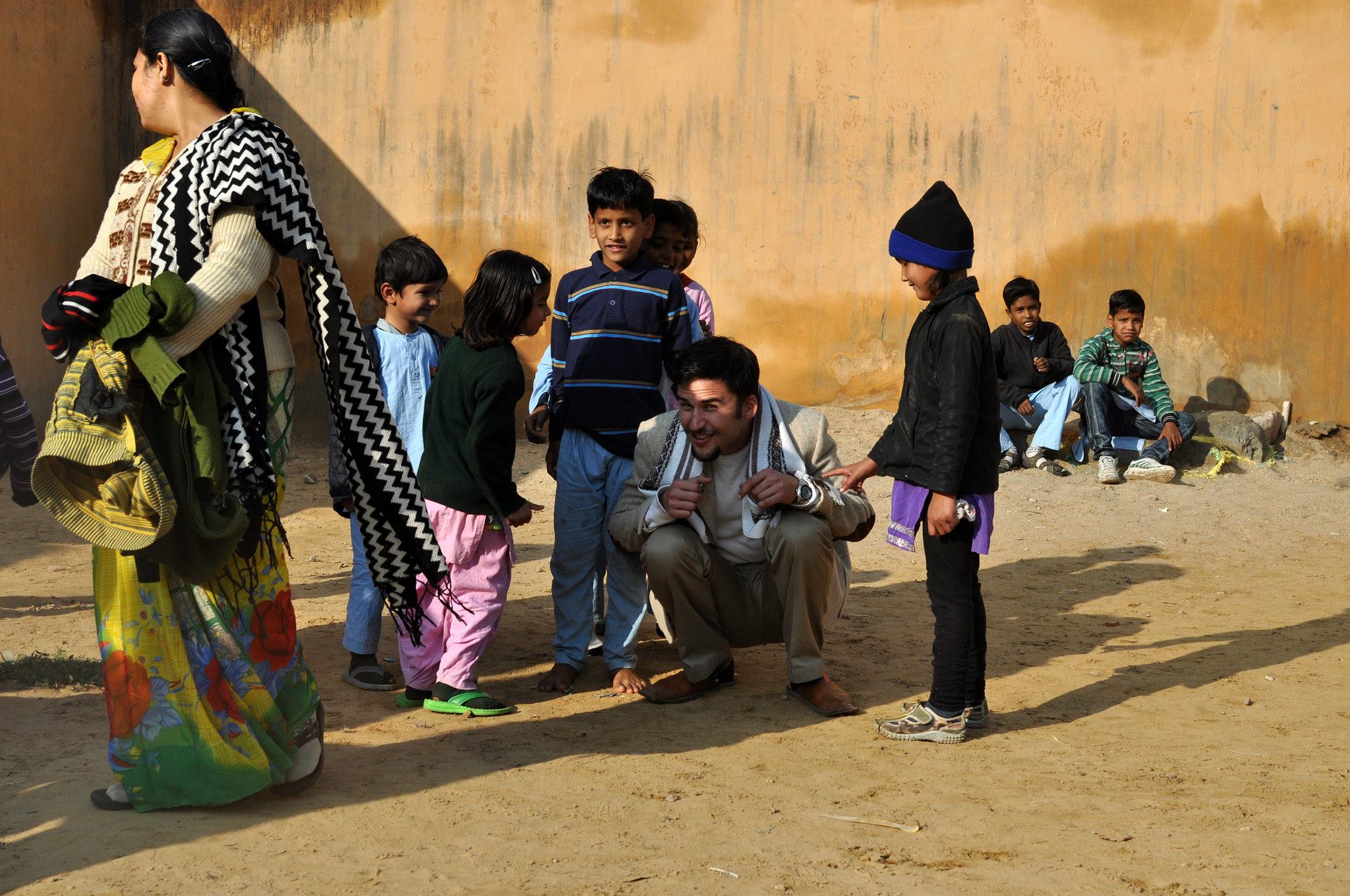 Rowan was the creative artist to whom we owe the stories the children wrote and illustrated and the colorful mural on the wall of the playground; while Alex has dedicated one year of his life to Tushita Foundation's children teaching them grammar in the most engaging and exciting way. By now, our students' progress in English is evident! And Sharyn, who was not a student, but a young Canadian in her sixties, showered our children with care and tenderness and found pen pals for them in her country.
None among those volunteers will ever be forgotten in Amer, but, I dare to say, there will always be a special place in the volunteers' hearts for the Tushita Foundation, mainly thanks to the exceptional welcome they have received by Veenaji, the children and the teachers. Those generous, open minded, remarkable ladies are very close to the students and their families, but are also very curious to meet foreigners, to exchange with them, to look at things from a different point of view. Geeta, Priyanka, Ruksar, Ruchi, Sonam, Payal, Priya, Raheela, who taught and teach our children, they are the strongest spokespersons for the Tushita Foundation. They exude confidence and kindness, they know their place in the world and they are happy to see the world come to them.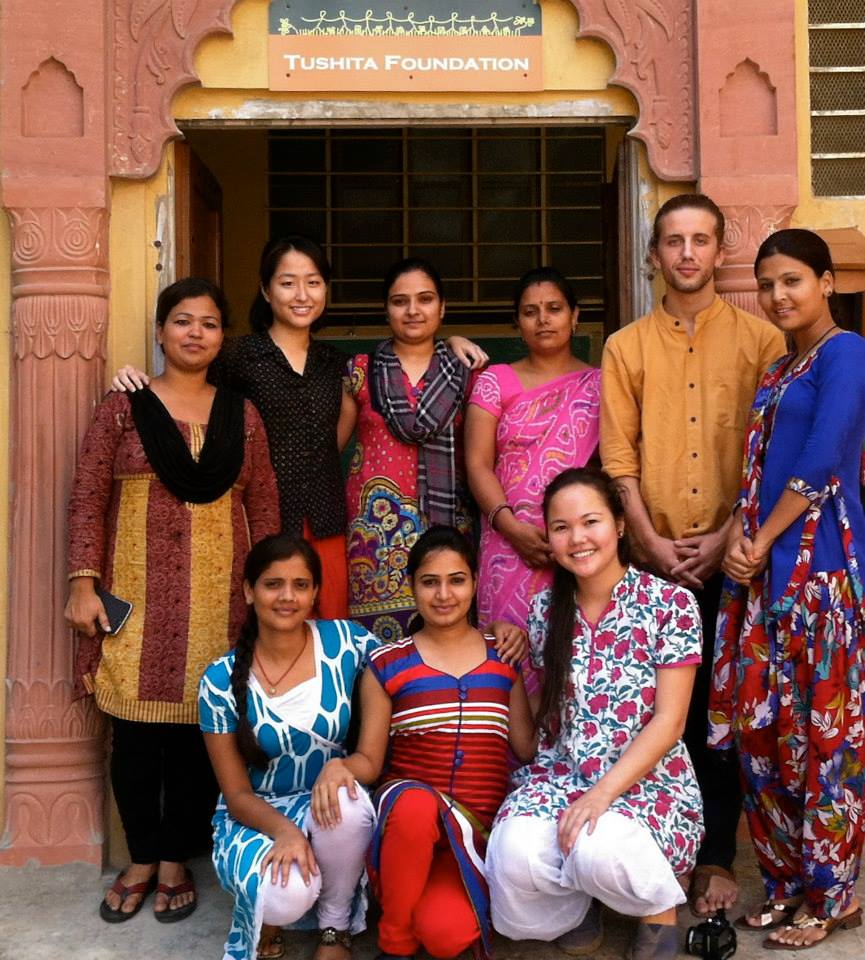 So far, much has happened. The children have gone to see the Taj Mahal with us, they have climbed the steep road to the Amber Fort on elephant back, they have looked for chocolate eggs hidden among the flowers in Samode Bagh, and we have collected an amazing amount of powerful moments to remember, but nothing is more rewarding than witnessing the transformation of a child who comes to the Tushita Foundation looking shy and then grows into a self confident English speaking adolescent, ready to embrace life at the fullest.
Objectively, there is so much to be improved. We have too many children for our space, we teach a class in the hallway, we haven't be able to provide computer classes for our elder students yet, and we would prefer to accommodate the volunteers in Amer instead of driving them back and forth to and from Jaipur. Regardless, we are confident that the Tushita Foundation will grow, because, to paraphrase Raghu, one of our students, "everything is pink in our garden".
Indeed the Foundation is a garden for our children to bloom in a nurturing and caring atmosphere, a place in which to practice the ways of the Buddha, in other words the ways of humanity, the heaven of Tushita, of which we all strive to be worthy.