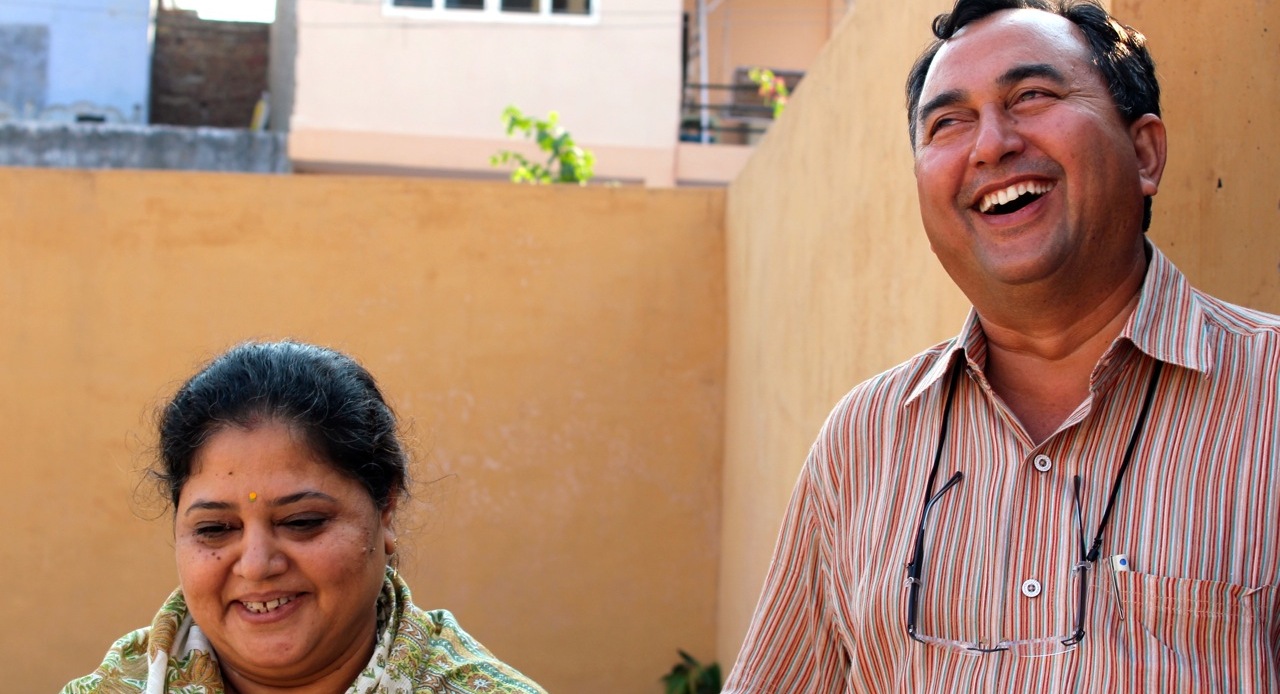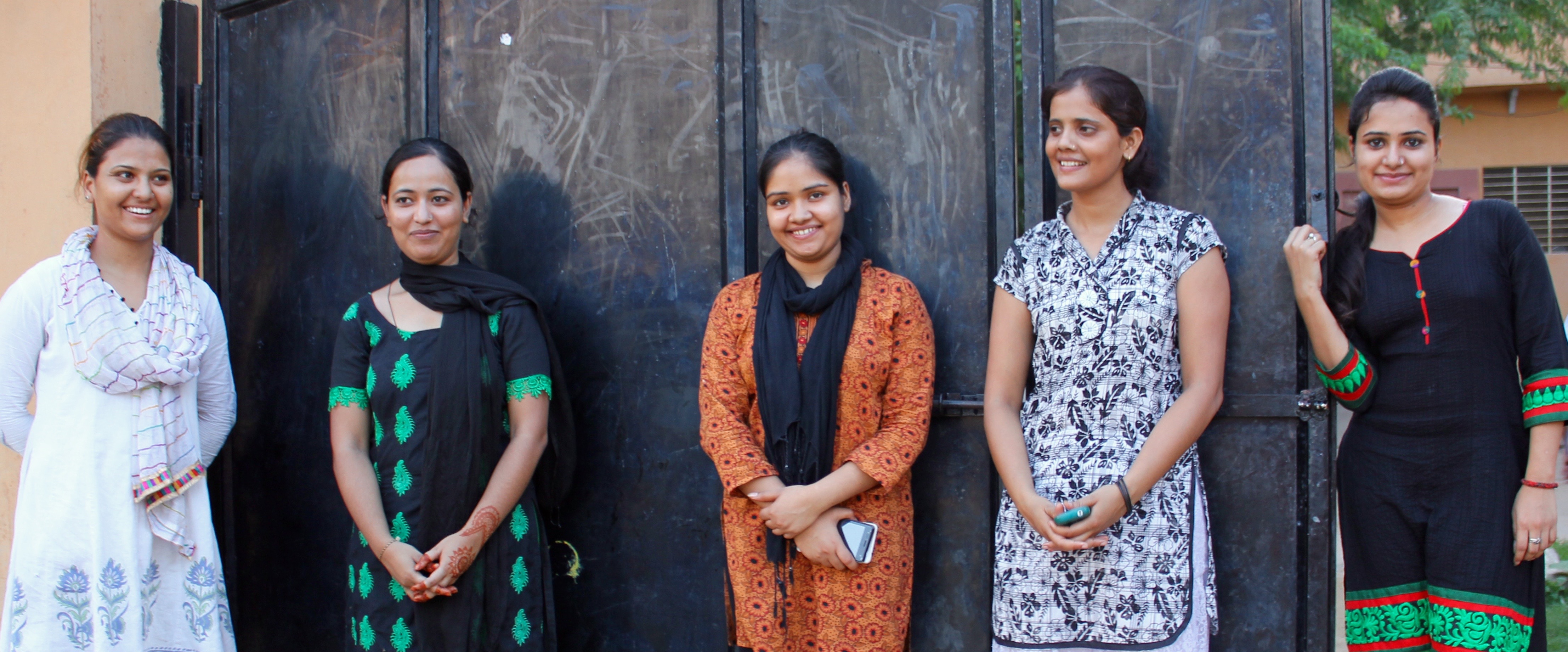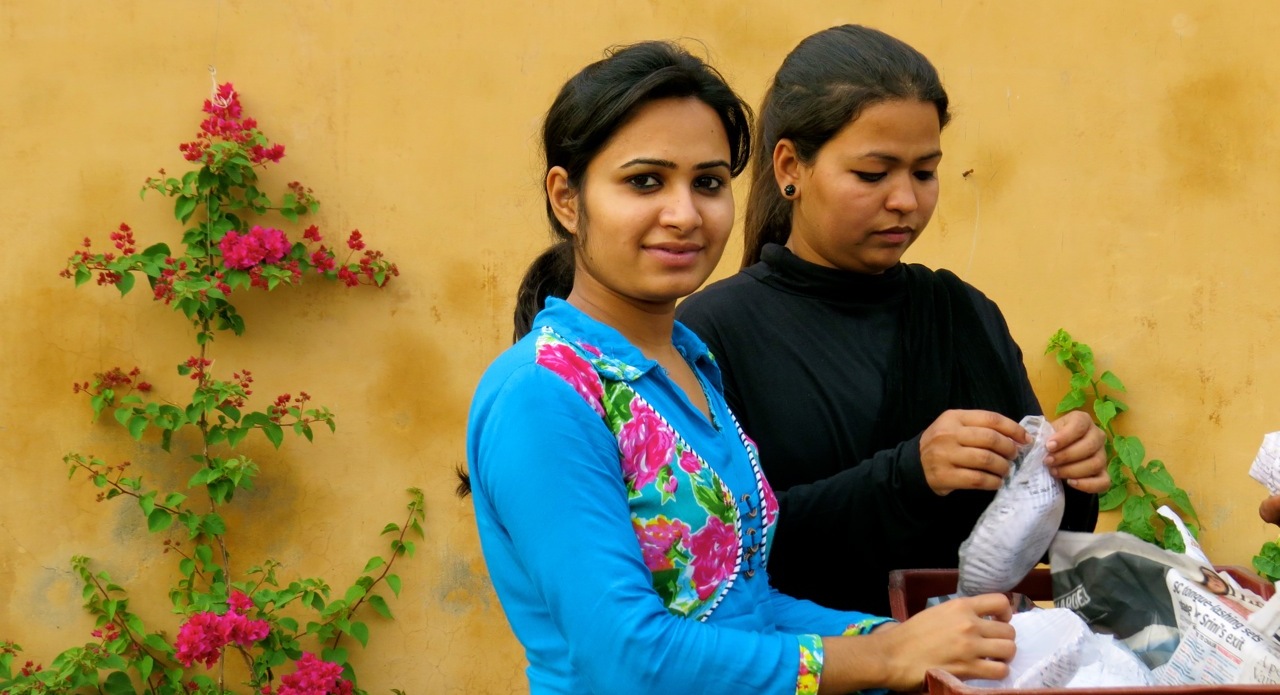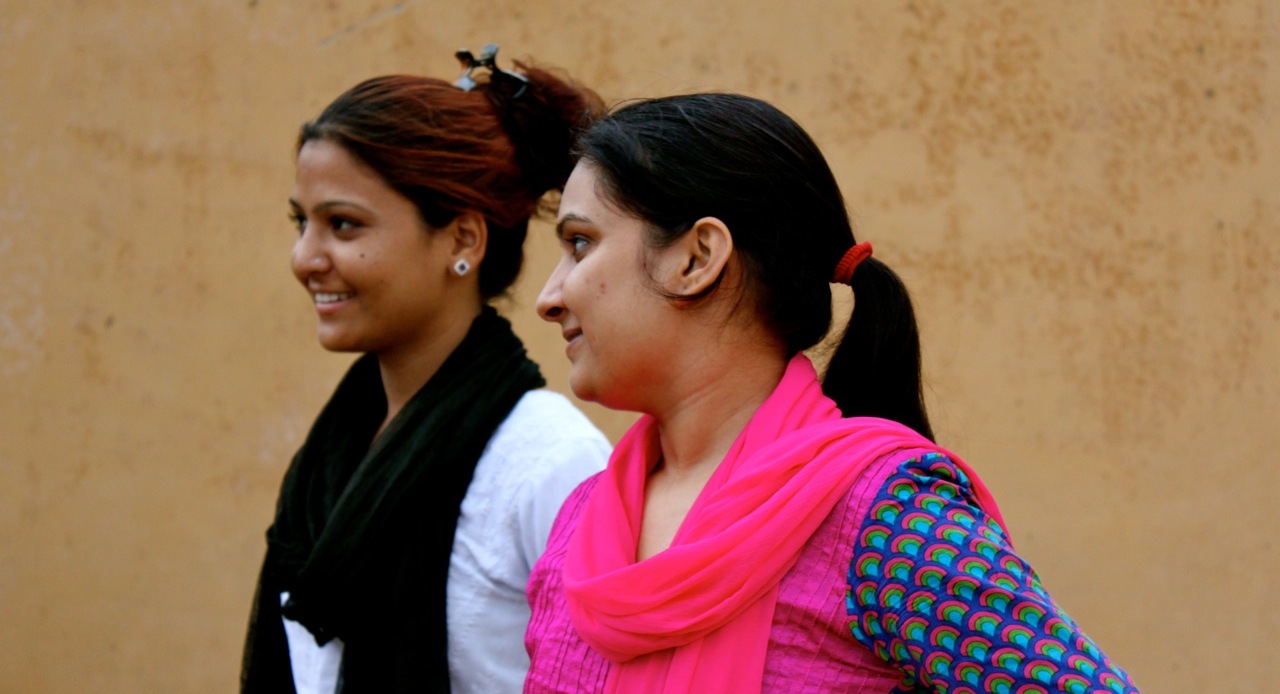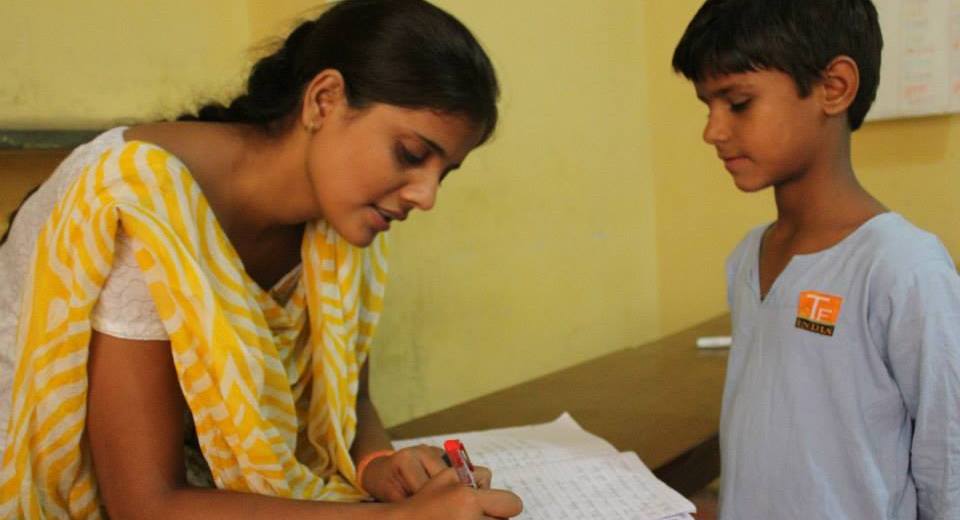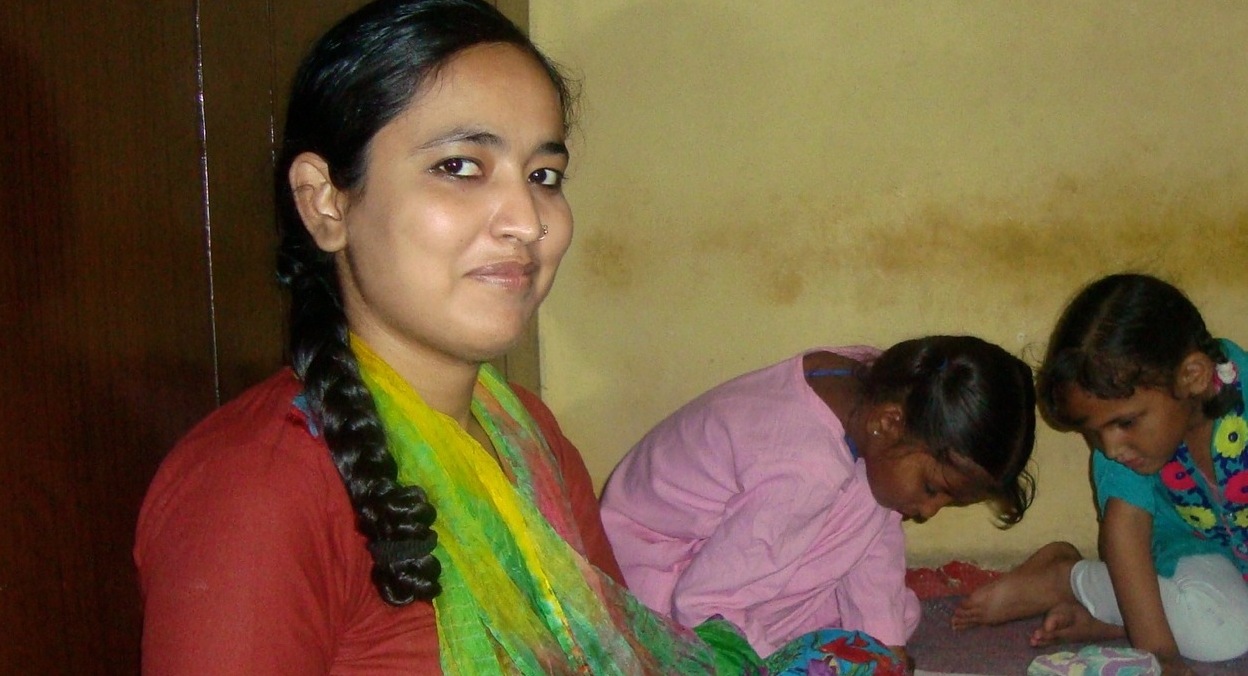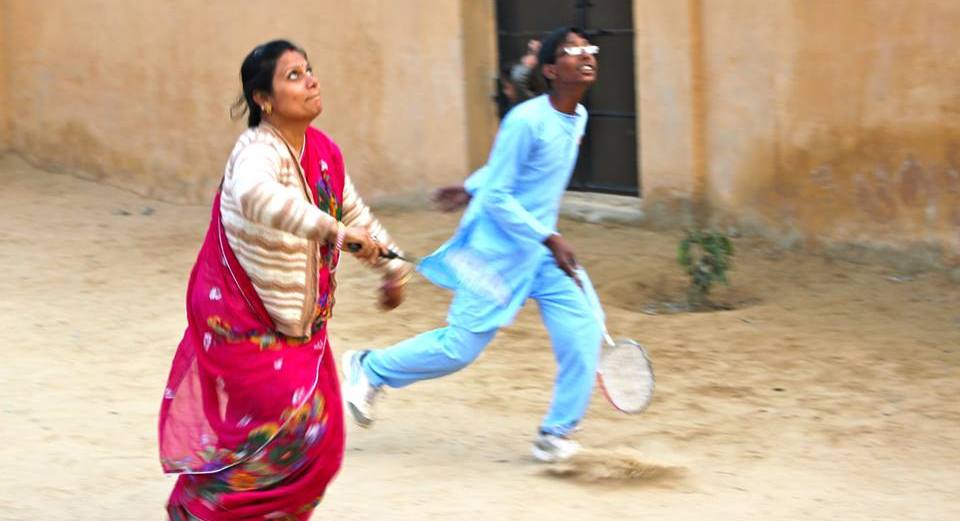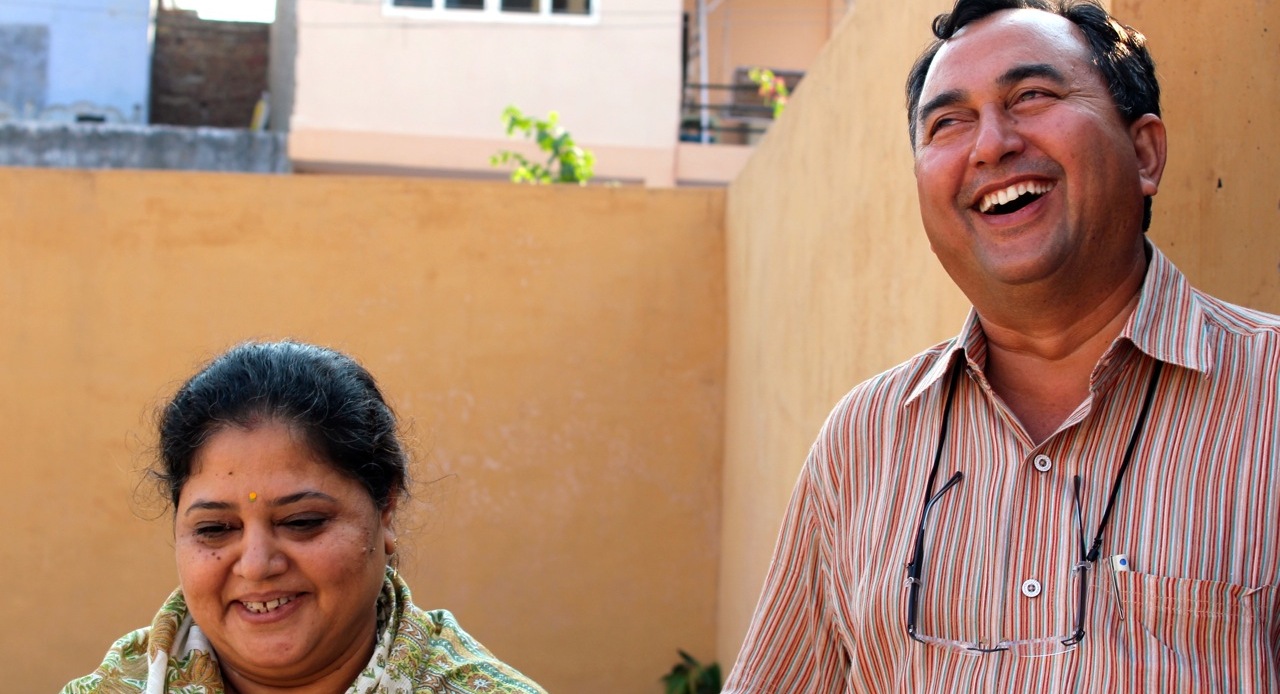 Gadju Bana and Veenaji Mr Gajendra Singh and his wife Mrs Veena Rathore, whom we lovingly call Gadju Bana and Veenaji, guide our team of teachers, six girls from the village of Amer who keep learning and improving their English skills in order to pass their knowledge to the children. Through sheer dedication and hard work, this couple of passionate travel agents has created and animates the Tushita Foundation, a house of learning and empowerment not only for the children of Amer, but for all who come in contact with it.
---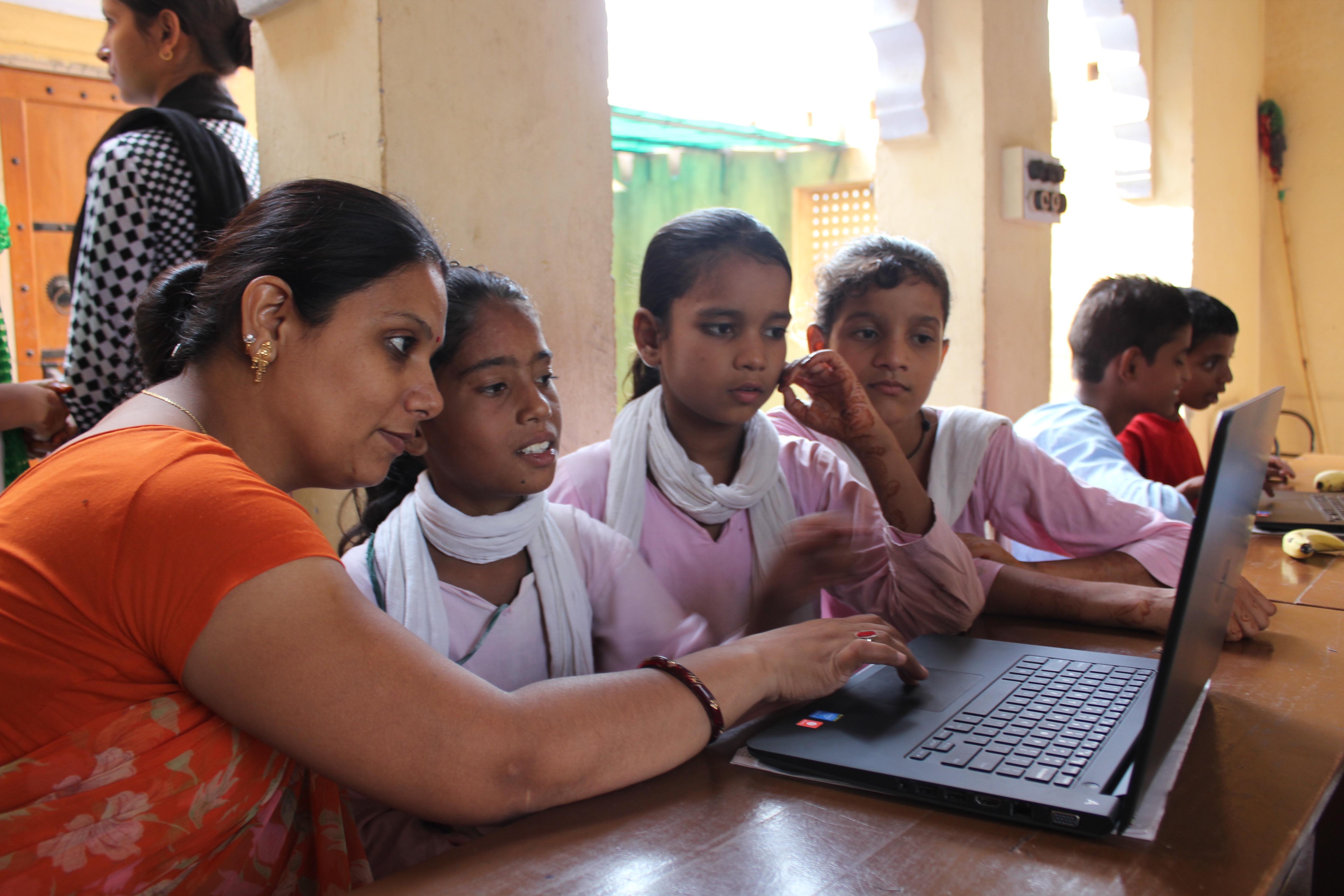 Geeta Pareek Born in Alwar, Geetaji came to Amer after marriage. She is the mother of two children and has been teaching at the Tushita Foundation since its inception. Teaching is her passion and teaching at the Tushita foundation makes her feel free, content, and empowered. She loves reading Harry Potter and playing badminton in the Tushita Foundation playground wearing a sari.
---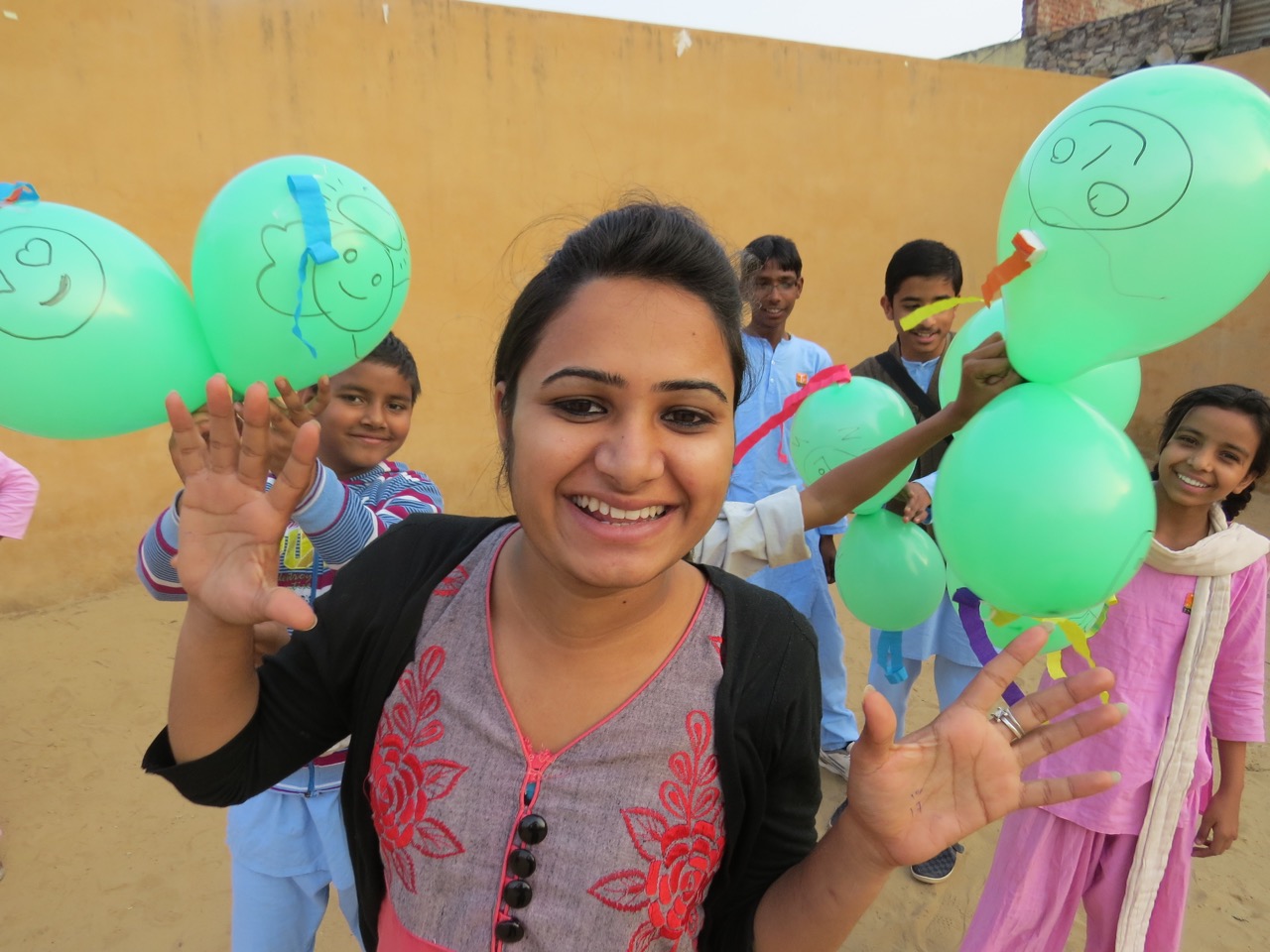 Payal Sharma Payal is a brilliant and confident young lady who loves to learn English, and for that reason she loves to teach it as well. In her free time, she paints portraits and sketches the world around her. She loves photography and is always ready to strike a pose. Teaching at the Tushita Foundation gives her joy; whenever she is sad, she needs only to walk through the door of the Foundation to forget her troubles and return back to her usual happy self.
---
Priya Sharma Priya is a young woman from Amer who completed masters in history at Maharani University. For her, the Tushita Foundation is a safe place to practice and speak English. Her sister Priyanka who also taught at the Foundation before marriage, convinced her to take over her work even though Priya at the time felt intimidated by foreigners. She loves cooking South Indian food and delights the team with idlis and sambhar.
---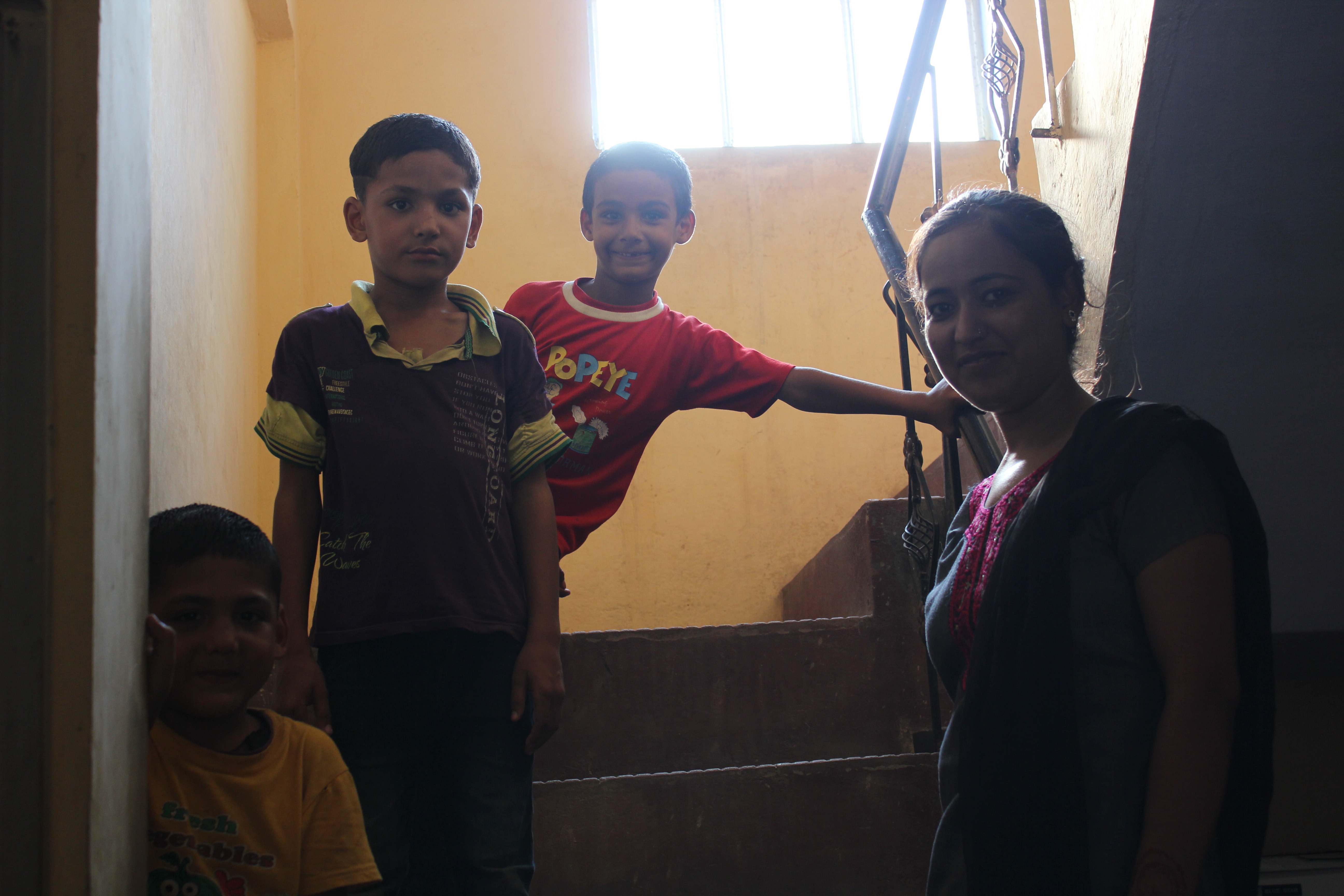 Raheela Khan Raheela is also from Amer and teaches the youngest children at the Tushita Foundation following in her sister Sonam's footsteps. She hopes to continue teaching in the future, but wishes to open her own restaurant someday as well, and share her love of fine cuisine. She has just completed her second year at Rajasthani University, where she works towards earning her bachelor's degree in History, Public Administration, and Sociology.
---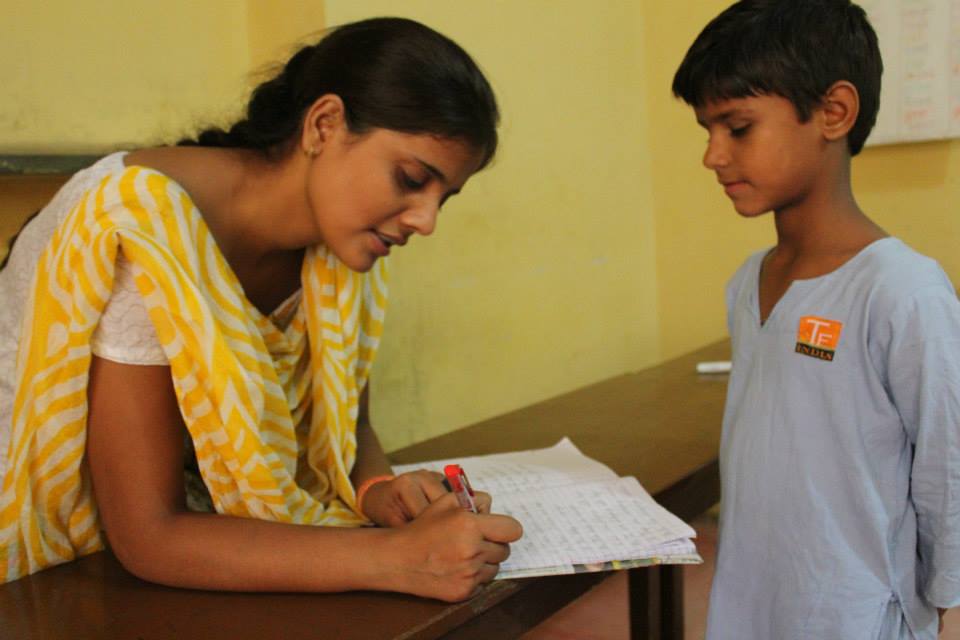 Ruchika Tripathi Ruchika was born and raised in Amer. She has completed masters in Sanskrit and English at the Sanskrit Institute of Jaipur. She is preparing to start her PhD in Astrology and hopes to become a professor of Sanskrit and share her love of languages. Teaching at the Tushita Foundation has helped her gain confidence. In her free time she enjoys music and etymology.
---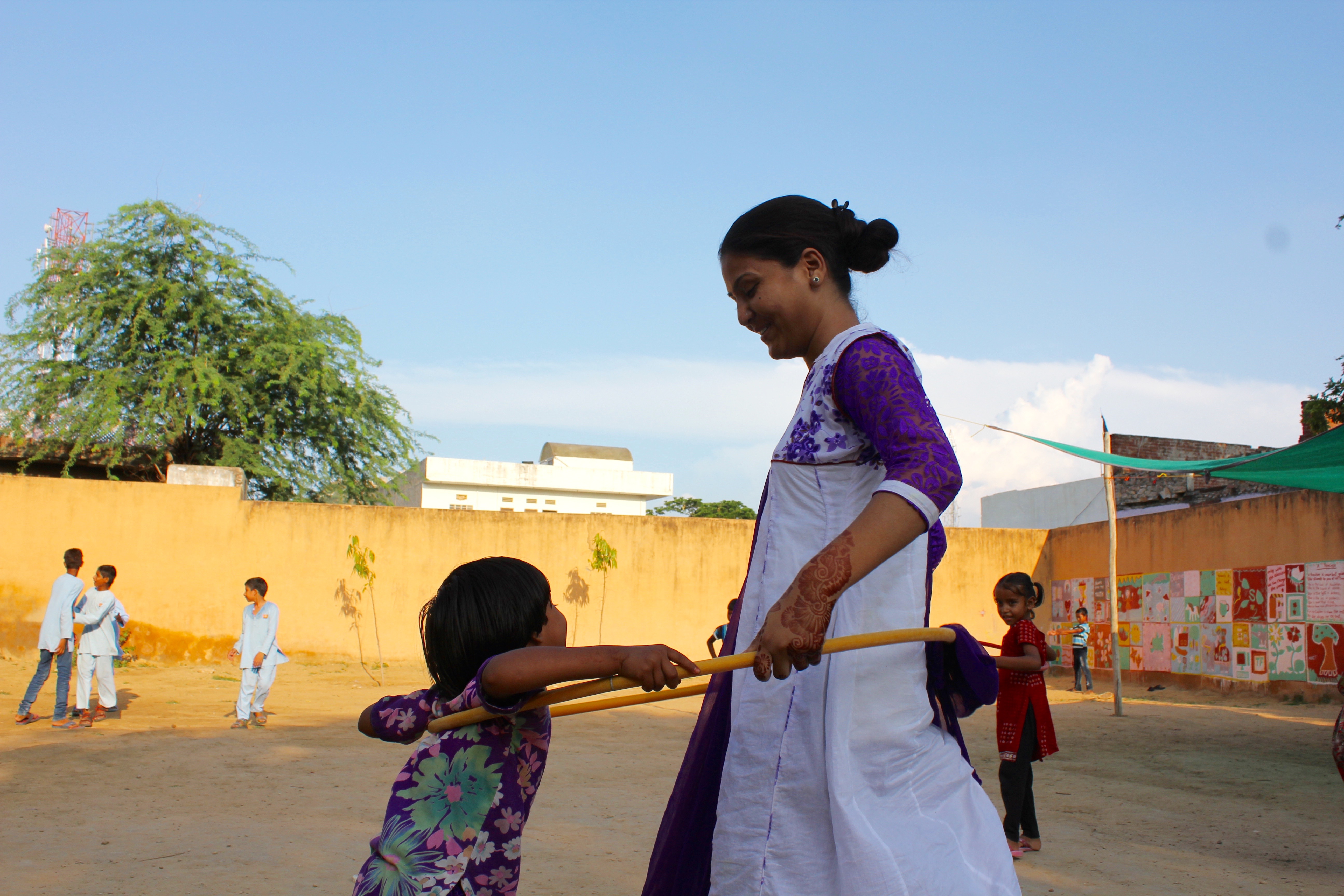 Ruksar Pathan  Having completed masters in Urdu at the Rajasthan university, Ruksar is the only educated person in her family. She advocates education, and has even started a collective in her neighborhood to encourage young women to pursue their studies. She always says that the Tushita Foundation was a lucky charm that allowed her to be respected in her family and community. She loves dancing and riding a motorcycle.